Life's and time's lessons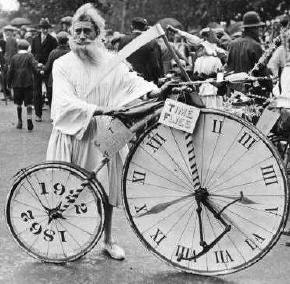 Translated by Michelle Boscolo -

[email protected]



There is a time which doesn't come back anymore.
Then, regret by things you did or did not doesn't work.
Time really passes…

The earth turns suspended in the sidereal tumult and the humanity goes learning inside their life's turn.
People come and go in our lives…

Life passes because everything passes!
Characteristics of life in the Earth are beings and things impermanence.
In this dense level, nothing is forever.

But lessons we learn will follow our hearts over eternity…
If everything passes in this physical plane either is true that our spirit is eternal.
We follow ever alive…

Wherever we go, in the future, we are going to stay with ourselves for ever.
We are creatures of our own destiny!
Tomorrow we are supposed to be accompanied of ourselves.

So if it's wanted to be in a good fellowship we should improve now in this actual life.
Let's not make it easy, let's improve.
We are not angels neither demons we are people!
In this moment we are human beings, a mixture of light and body.
We are light beings in a human shape. Eternals living in the transient.
Let's not make it easy. Let's evolve, a lot!
Life is a gift.

P.S.: these written were done at Mundial Radio studio, a little bit before the begin of my program Viagem Espiritual (Spiritual Travel). After they were read in live to our listeners.

Light and Peace.

VYASA'S MISSION

The wise Agari said to Sry Vyasa:
Go to Earth and clean the sorrow's dust of men's soul.
Carry the cosmic Krishna's message.
Teach truths of the soul and educate them to light-love-wisdom of Brahman.
Take them in the spiritual work and touch their minds with discernment wand.
Burn their egos and show them the amplitude of a smile.
Clear their chakras and point out the prana's virtues surrounding freely by theirs auras and bodies
Dive with them in the Spirituality waves and teach them how to see Brahman in every beings and things.
Tell them that the spiritual hosts of Krishna are working, and the heart's light balanced in the peace of the soul will strongly increase.
Travel with them invisibly, Vyasa, and be the mentor-jnana of good ideas in the spiritual road.
And from this time, the wise Vyasa stepped down from the subtle planes and came to the Earth to teach the "I AM BRAHMAN" for those who seek the spiritual illumination.
That the spiritualistic workers remember this, and in spiritual disturbance moments, focus on VYASA and Brahman's Love.

OM TAT SAT!

The Initiated
((Received spirituality by Wagner Borges – Text extracted of the book Viagem Espiritual III (Spiritual Journey III) - Editora Universalista – 1998).

Wagner Borges is researcher, speaker and instructor of Projectiology courses
Author of Spiritual Journey 1, 2 and 3 and others.
Visit his Site and know the video and audio's area.





Avaliação: 5
|
Votos: 1