Learning to deal with Frustration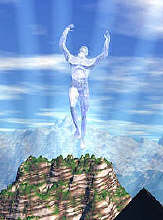 Publicado dia 01/09/2004 20:24:13 em STUM WORLD
Compartilhe


Translated by Rosangela Mcguirk


[email protected]



All of us, at some point of our life, experience some kind of frustration. Frustration is a feeling which develops when we see ourselves deprived of a legitimate satisfaction, even when we are not right in this point.

Causes of frustration can vary from lack of material things we desire or the presence of an external obstacle, which prevents us fulfilling our desires.
However, sometimes we prevent ourselves from reaching our goals due to conflicts we have experienced in our childhood. These causes indicated deeper frustration and to overcome this frustration, you have to look deep inside yourself with the help of psychological therapy, so to precisely identify its origins.
Many times self analysis can help us to have a better understanding about the reasons of our frustrations, however - depending upon the level of self development - professional help may be indispensable.
Small frustrations are, generally manageable. To understand that not all our desires can be satisfied is the first step for us to learn how to deal with these feelings. Another important point is to achieve an understanding that everything has it's time, and not always as fast as we want it.
This knowledge helps us to deal with frustration in a wiser and balanced way; we understand certain aims depend on others and not exclusively on us. Many times there are others involved and we need to understand and accept that their timing for action is different from our.
The problem is we cannot fulfill our deepest desires because of fear, insecurity, and lack of self-esteem or our own self limitation. In this case, we are embraced by a feeling of incapacity, which brings our frustrations to a peak.
Clarifying the causes of our frustration allow us to choose which ones depend only on a change of attitude in order to achieve our desires and reduce the feeling of frustration.
Children and teenagers, who are going through intense emotions, are usually incapable of dealing with frustration, showing a deep feeling of rage when it happens.
However, as we get more mature, we need to learn, even in a hard way, that not all ours wishes can be satisfied and the frustration becomes an inherent part of adult life. To face it with realism is an essential step to our self development.
What really matter is to understand that to get rid from frustration depend only on us, otherwise we will become bitter, moody and incapable of enjoying the good moments of life.

por Elisabeth Cavalcante
Leia Também





O artigo recebeu 1 Votos
Compartilhe


Sobre o autor
Elisabeth Cavalcante
é Taróloga, Astróloga,

Consultora de I Ching e Terapeuta Floral.
Atende em São Paulo e para agendar uma consulta, envie um email.
Conheça o I-Ching
Email:
[email protected]
Visite o Site do Autor